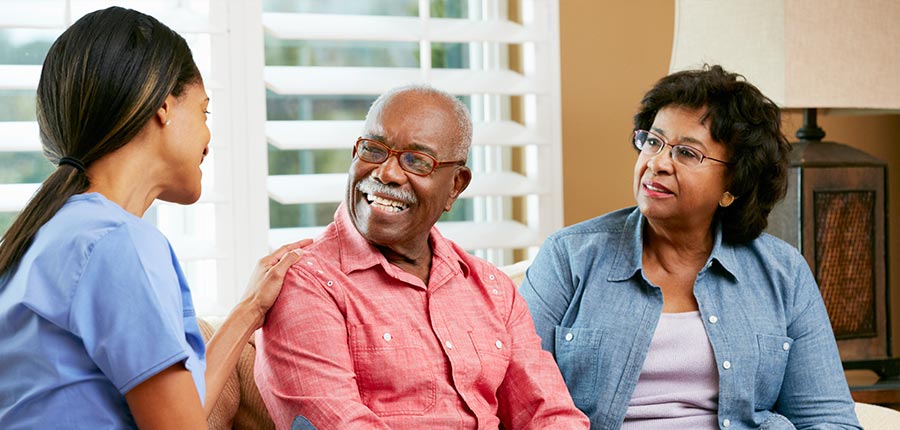 Age-Friendly Health Communities
Program Description
What is an Age-Friendly Health System?
The Institute for Healthcare Improvement (IHI), American Hospital Association, and Catholic Hospital Association examined evidence-based programs and practices that led to significant improvements in health outcomes for older adults. This group of geriatric experts boiled those practices down to the 4Ms: What Matters, Mobility, Medication, and Mentation, which they call the Age-Friendly Health System framework. To learn more about Age-Friendly Health Systems, please click on the link above.
A primary aim of CATCH-ON is to to expand the concept of the Age-Friendly Health System to include the community of older adults, families, community-based organizations (CBO), and universities in Age-Friendly Health Communities (AFHC) that involve older adults and families as key designers.