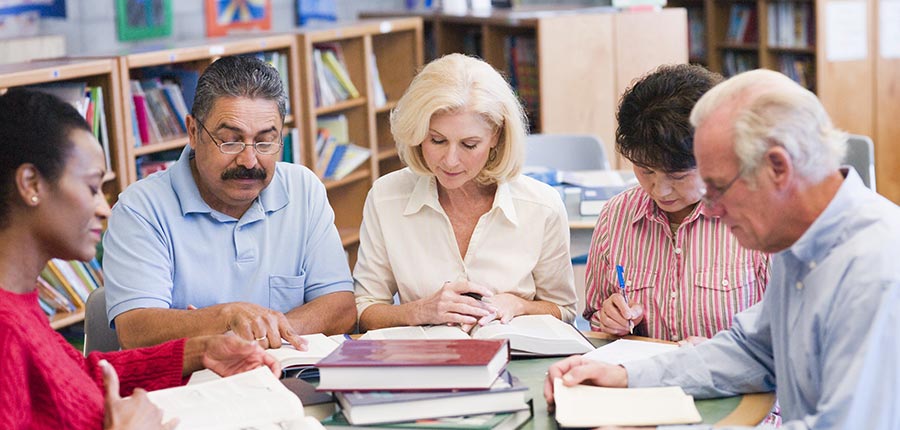 Health Ambassadors
Program Description
Primary care clinic staff cannot manage multiple chronic conditions (MCC) and Alzheimer's Disease and Related Dementias (ADRD) effectively in a vacuum. CATCH-ON primary care team expansion includes our innovative development of trained Health Ambassadors, diverse members of the community who may not typically play a role in direct health care delivery but are uniquely positioned to do so. Working from within the community empowers members of the community to become integral team members. A growing literature on Community Health Workers (CHWs) demonstrates the effectiveness of this liaison position between health care providers and vulnerable populations on health outcomes. Individuals without formal CHW training, but with some basic training, may also serve an important role in observing, reporting on, and supporting the prevention and management of MCC with special focus on ADRD.
Learning Communities
To help Health Ambassadors apply what they have learned in the online modules, they can participate in an online Learning Community. Learning Communities are monthly meetings that happen on the phone or internet. Each meeting will begin with a very brief presentation from an expert on some piece of managing MCC, dementia, or older adult health care. The rest of the time will be for discussing challenges of managing MCC, dementia, or older adult health care with other Health Ambassadors. The facilitator will help to guide the conversation and answer questions. Learning Communities are NOT designed to get health advice from a health care provider. They are designed to teach Health Ambassadors how to best navigate the health care system to meet the community's needs, and learn about what they can do for yourself to maintain your health. It is expected that as much of the learning will come from other Health Ambassadors in the meetings as from the facilitator.
For more information about

Learning Communities

, please

click here

.