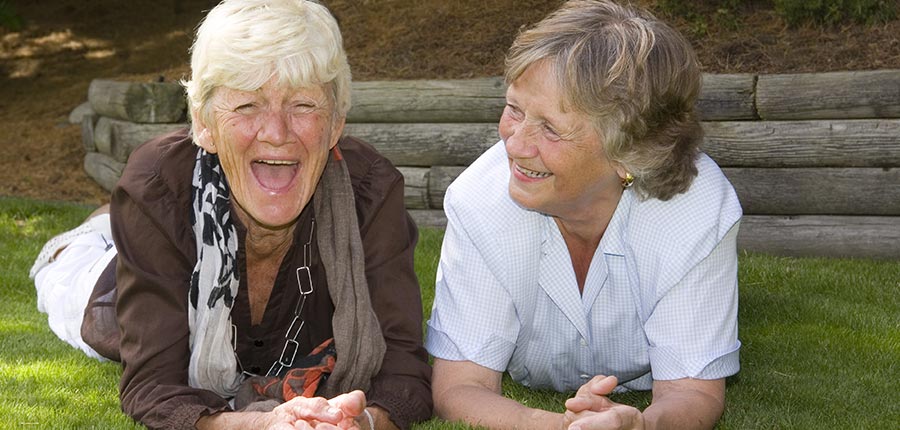 HEALE (Health Education About LGBT Elders)
Program Description
It has been widely recognized that the LGBT population is at risk for increased health disparities and suffers from poorer health outcomes relative to non-LGBT people. It is similarly well-established that, as a result of historical and continued discrimination in employment, public benefits and other accommodations, LGBT people experience a greater rate of poverty, unemployment and, consequently, lack of access to health care.
Most recently, the Institute of Medicine's (IOM) report on the health of Lesbian, Gay, Bisexual and Transgender people recognized that LGBT people as a collective, and also their respective sub-populations individually, experience unique health disparities and have historically lacked access to culturally competent health care for their specific and unique health needs.  The Joint Commission has also recognized this health disparity and has encouraged all health institutions to train their staff around issues of LGBT cultural competency.
Addressing this lack of training specific for aging LGBT individuals, CATCH-ON will provide the six-hour Nurses' Health Education About LGBT Elders (HEALE) cultural competency curriculum. HEALE is a HRSA-funded program offering continuing education and critical evidence-based information to nurses and persons who provide direct care for aging LGBT people. HEALE educators have presented the curriculum in 14 states at 54 urban and rural sites, including academic, hospital, Veterans' Administration, nursing and medical school, long-term care, rehabilitation, and home health care sites. HEALE educators have presented more than 15,000 hours of training with an emphasis on Veteran's administration facility staff.   CATCH-ON will develop an additional 1-hour module addressing the unique health needs of aging LGBT People of Color (POC) and disseminate HEALE to geriatric healthcare teams serving diverse and rural populations.